Minna Ajo

Coach & Barbell Specialist
Minna got involved in Crossfit in early 2013 after she had been training like a bodybuilder for years. Crossfit made her healthier and stronger. She moved to Phnom Penh in September 2016 to join Amatak. As an original Finn, Minna is an avid coffee drinker and a weightlifter. This Masters athlete finds her joy from coaching the elegance of Olympic lifting. Although it is challenging, she says it gives her happiness to see athletes put the pieces of each lift together. She believes health should be defined by how our bodies feel. Minna likes to nerd out by studying the anatomy of lifting and movement.
"Train for the movement and heavy lifting will come over time."
Coach Ivan is proof that change is possible. On March 8, 2012 he was reborn and traded in booze and cigarettes for barbells and clean living. He began his new journey playing American football in Russia, using CrossFit as a supplemental strength and conditioning program. Soon, he found himself focusing more and more on CrossFit, and less on Football. It became his passion, and he decided to make another change to pursue a career in health in wellness.
He began coaching at the end of 2012. As a certified coach with experiences on both ends of the health spectrum, Ivan is able to relate to people on personal levels and has used his experience to help motivate and inspire others to do the same.
Rachael "the boss" Allen

Manager & Coach
Rachael, originally from the United States, moved to Cambodia in 2012. She started Crossfit in February 2015 after realizing she needed a life change. She spent all of her free time during the next year working her ass off (literally). Rachael fell in love with Amatak's amazing community, so much so that she changed her plans of leaving the country to work at Crossfit Amatak. She is passionate about helping others reach their fitness potential and sharing her own personal story in hopes that it will affect someone's life in a positive way. Oh, and she has an amazing dog, Dottie pup.
"Be nice."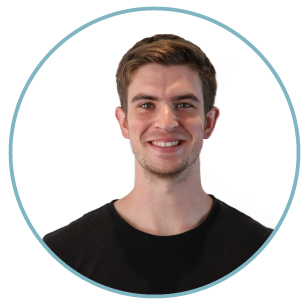 Gabriel Philp

Assistant Coach
Gabriel is a Canadian who grew up in the US. He graduated in December 2016 from the University of Maryland and was on a plane to Cambodia 9 days later to be closer to his Peace Corps Cutie. Gabriel decided to get his L1 in Washington DC after realizing that he spent most of his time at the gym anyway, so why not coach? You can find Gabriel at Amatak or perched upon his balcony, watching over the TTP neighborhood.
Annemiek Havinga

Assistant Coach
Annemiek moved from the Netherlands to Cambodia in March 2014. She started her Crossfit journey later that year at Crossfit Amatak as she missed a place to workout while living in Phnom Penh. She realized Crossfit had everything she was looking for: metabolic conditioning and strength work in a great community. Annemiek got her Level 1 in 2015 and she completed the Crossfit Kids course in July 2016. She has found the love of training others through coaching at Amatak as it is a great opportunity to help other athletes in becoming faster, stronger and fitter.
"Let go of the thoughts that do not make you strong."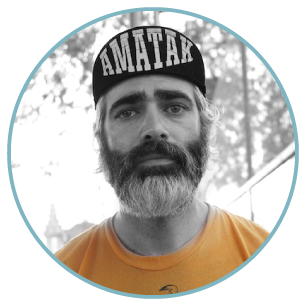 Corbett Hix

Founder & Managing Director
Corbett founded CrossFit Amatak in 2014 after a surprising number of friends continued to join him in parking lot workouts at a Phnom Penh gym. With a work life that is usually 60+ hour a week, his biggest love of CrossFit is the efficiency and the community. He splits his time supporting Amatak as a coach, helping with graphic design and helping out in back office funness. When he's not working out at Amatak, he's busy with one of several other endeavours in Cambodia.
Corbett has B.A. in American Studies from the University of Texas and an M.A. in International Development from American University (Washington, DC).
"I'm not a role model."
Kristof Smits

Assistant Coach
Kristof left his native Belgium in 2007 first to Switzerland and then Guatemala where he worked in different capacities for diplomatic missions, NGOs and the United Nations. The latter is what brought him to Cambodia in 2015 and he has been working for the Office of the UN High Commissioner for Human Rights ever since. Kristof started doing Crossfit back in 2012 in Guatemala after realizing that the Central American cuisine had made him gain some unwanted kilos. In Cambodia, inspired by the Crossfit community at Amatak, he decided to take his passion for Crossfit to the next level and obtain his CF-L1 certificate. Since then he has been a support coach helping with Bootcamp and Crossfit classes, determined to help athletes achieve their fitness goals.
"Every day, every week, every month and every year of my life, my hero's always 10 years away. I'm never gonna be my hero and that's just fine because that keeps me with somebody to keep on chasing."
Kobe Udom Khy
Assistant Coach & Cat Specialist
Kobe grew up in a small village 55 km from Phnom Penh. He moved to Phnom Penh for university. Kobe found Amatak through his friend when the operation was still at a parking lot. He survived his first Bootcamp WOD and was hooked. Later when Amatak got its first facility, Kobe moved on to Crossfit. He decided to become a coach in January 2017 to spread the word of fitness amongst other Cambodians.
"I taught my cat to use the toilet bowl; I can help you achieve your fitness goals."
Pern Chen
Assistant Coach
Pern was born and raised in Kuala Lumpur, Malaysia. He started CrossFit in 2015, and has been hooked since. From being out of breath after walking up a flight of stairs to running Spartan Races, Pern credits CrossFit with changing his life and improving his fitness. Pern started coaching to inspire the same passion in others, as well as improving the health and fitness of others.
Other than Crossfit, Pern is also interested in movement and gymnastic skills, he is currently also a student at the local circus school.