Certified CrossFit L1 Trainer, CrossFit Weightlifting
Big things in small packages
Our very own Ms. Sreymao won Fittest Female in Cambodia in the 2019 CrossFit Open.  More importantly, she's a kick butt Head Coach who inspires us all. Sreymao has been at Amatak longer than anyone except Corbett, starting first as a Barista at our Kettlebell Cafe, then moving on to assistant coaching while simultaneously showing everyone in class she could snatch with the best of them. She started her CrossFit journey in March 2017 and attained her CrossFit Level 1 in 2019.
Sreymao believes that training is supposed to make you stronger for life in general. Her Continuous improvements and surpassing her previous personal records give her a great sense of accomplishment and improve the way she sees herself.
"I like hugs" [not really, Corbett wrote that]
Certified CrossFit L1 Trainer
Big heart, big smiles, bigger biceps.
A proud Cambodian, Bonx started Crossfit in 2015 and has been coaching with Amatak since 2018. Bonx loves the variety of movements in the WODs and is discovering natural gymnastic ability he didn't even know he had. He loves how CrossFit is always changing creating new challenges. Snatches and cleans are his favorite movements to teach and he can finish 30 bar muscle-ups before you finish your coffee.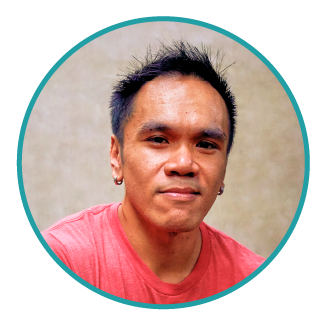 Jonald "Ron Ron" ANTIPORTA
Coach
Certified CrossFit L 1 Trainer, Crossfit Weightlifting
Originally from the Philippines, Jonald was the head cook at Kettlebell Cafe and would cheer everyone on during workouts and then joined in, only to be drawn more and more to coaching. Ron Ron started Crossfit in May 2018 but still feels like he started only yesterday. Now he spends his time between the two, when he's not serving up healthy meals, he's serving kettlebells and box jumps.
"Every-time I'm waiting for my class, I feel nervous, and quite often overthink things. But in my mind there is a voice – just believe in yourself, nothing is impossible– and then i know it is the time to rise and shine".
Josh Callahan
Co-Owner, Coach & Community Manager
Certified CrossFit L 1 Trainer
Joining the team in 2023, Josh has moved back to make Cambodia is long-term home. With a history that combines a variety of sports, from American football to jiu-jitsu, and a passion for service, Josh is not only a coach but our Community Manager.
Darakunthea "Kety" SEK

Coach (Part-Time), CFL1
Techhong "Hongy" Luy
Coach (Part-Time), CFL1
Borky Perida
Coach (Part-Time), CFL1
Corbett Hix
Founder & Managing Director
Certified CrossFit L2 Trainer
Corbett founded CrossFit Amatak in 2014 after a surprising number of people joined him to workout in a dusty parking in the blazing Phnom Penh sun. His biggest love of CrossFit is the efficiency and the community. Now based out of Japan, he still loves to coach when he is in town and supports Amatak as a director. His day job is based out of Factory Phnom Penh, which he helped start in 2017 and is almost as proud of as Amatak.