Apologies for not posting up for ages but wow, we've been busy. We opened our doors in August and now have over 80 CrossFit and Bootcamp members and continue to grow. After a little break over the holidays, we're ready to hit 2015 with passion and have a lot in store for the new year.
If you've not come by in a while, last month we got 6 new Concept2 rowers that we've been using like crazy. In the next few weeks we'll be getting a restock of kettlebells and other goodies for our WODs. And yes, t-shirts are coming soon, we promise, like for real. Also a sign in front of the gym (we know).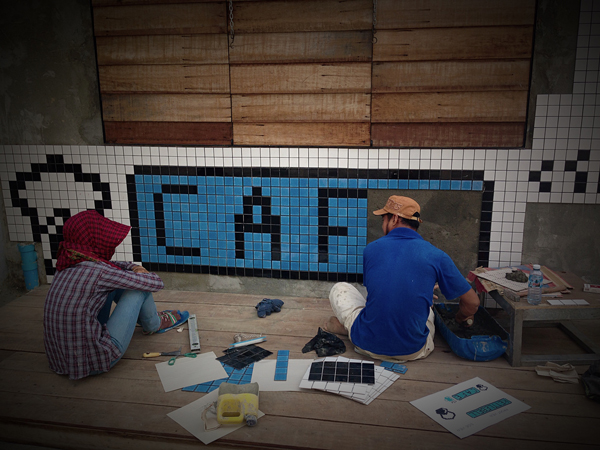 Last, we are in the midst of a new project at Amatak, the Kettlebell Café. The café will be soft opening later this month and we'll be introducing the best coffee in the Toul Tom Poung area along with amazing paleo breakfasts and lunches so you can complement your hard work with the right fuel. The menu is led by our in-house chef, Mr. Olivier Tho who commanded some top kitchens in Paris (we're super lucky). Keep an eye out and we'll be sharing more as things progress!

And most importantly, thanks to all of our members who have made us such a great success since our opening. Without your support and dedication, we wouldn't be where we are today. Watching you all train hard, improve, and achieve your goals is what keeps us getting out of bed each morning (especially for those 5:30am classes). We're so proud of all of your great work this year and are excited to see what you can achieve in 2015!
As always, if you've not stopped by to check out the facilities, we always offer a free-trial on Saturdays. Come by, get a workout, and learn about the benefits of CrossFit Amatak.
Mike, Jenny & Corbett